Multi-Channel Acquiring Solution
We implement merchant contract application and flow management, banks not only can centralize all merchant data for application/audit/approval/entry, also can build their check list to reduce operation human resource.

We conduct images for merchant contact and binding tags and barcodes into the system, to fulfill digital contracts management for bank.

System not only monitors and manages risky merchants, also can tracks the arbitration cases of transaction.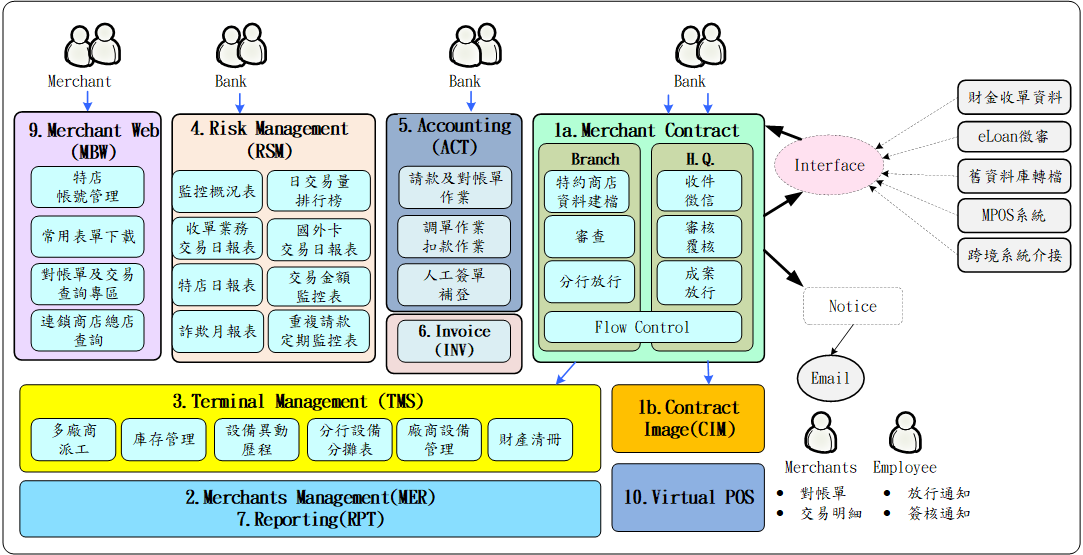 Multi-Channel Payment solution