Multi-Channel Acquiring Solution
HwaCom provides acquiring and payment solution for financial service. Not only enhanced acquirer business also provides web interface for merchants to inquire historical transactions and invoices. The system highlight is to monitor and manage risky merchants and issues, and implement flow control to benefit their process and reduce cost.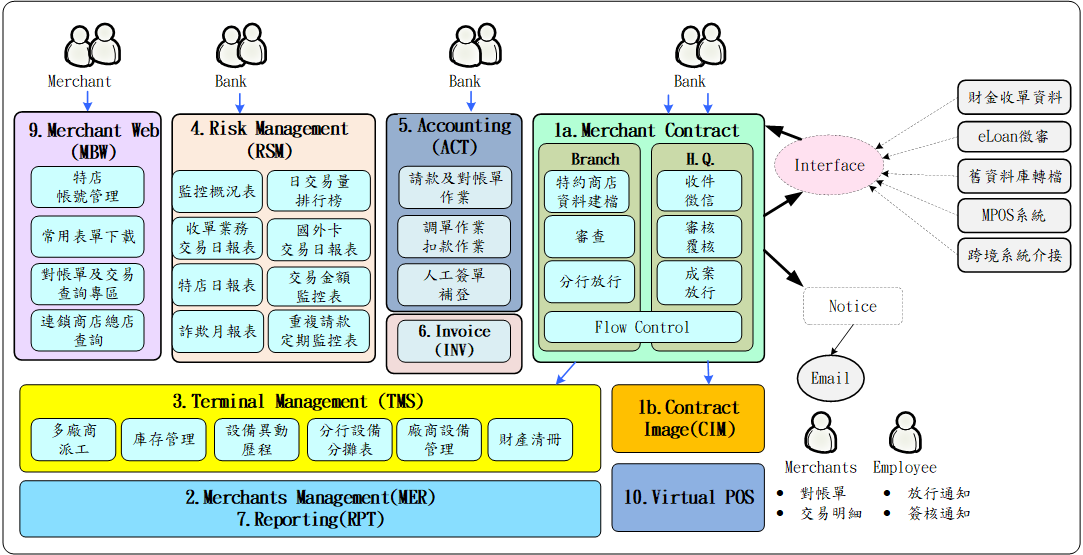 Successful cases
Our solution can benefit banks by reducing their efforts to integrated with FISC and mainframe systems and transfer encrypt files by schedule, we also integrated with internal system functions for billing and JCIC function, enhanced applications performance and created agile user procedures. Under security policies, provided web solution for more than 20 thousand merchants to acquire their transactions and invoices.

Multi-Channel Payment solution